Rubber,PTFE,PFA,F46 lined Diaphragm Valve
Description:
Rubber&PTFE lined diaphragm valve is ideally suited for shut-off, flow control and throttling of corrosive process media in either liquid or gaseous state. Its main features are heavy-duty, robust construction, maintenance-free, easy replacement of components on site. Convenient, flexible and accurate open or close.
It can sustain any corrosive medium in addition to the molten alkali metals and fluorine elements. It is ideal products used in chlor-alkali, industrial in organic chemicals, metal and mining, nitrogen and phosphatic fertilizers, petroleum refining, pharmaceutical etc.
It is not applicable for diaphragm used in medium with hard particles, which will cause diaphragm damage and leakage.
The working temperature cannot exceed the specified range.
Open the diaphragm too frequent will influence the sealing performance.
Lining material:NR,EPDM,PFA,PTFE,F46 etc.
Operation methods:manual,electric, pneumatic.
TANA lined diaphragm valves are available as per the needs of applications in additional sizes and other than standard materials.
We offer lining materials like NR,EPDM,PFA,PTFE,F46 etc.
Temperature:
NR:≤85℃
EPDM:≤120℃
PTFE : ≤120°C
PFA: ≤120°C
Lining Thickness:Min. 3.0mm
Specification:
Body Material:Cast Iron,Ductile Iron, A216/WCB, A351/CF8,A351/CF8M,A351/CF3,A351/CF3M,LCB,
Lining Material:NR,EPDM,PFA,PTFE,F46 etc.
Diaphragm Part:NR,EPDM,PFA,PTFE,F46 etc.
Nominal Diameter: NPS 1/2"-16" DN15-400
Pressure Range: 0.6Mpa ,1.0Mpa,1.6Mpa,class150
Connection Type: Thread,Flange
Operation Method:manual,electric, pneumatic.
Suitable:≤85℃、≤100℃、 ≤120℃、≤150℃
The materials of main parts
No.
Part
Cast iron
Cast steel
Stainless steel
Z
C
P
R
P
R
1
Body/Bonnet
HT250
WCB
CF8
CF8M
CF3
CF3M
2
disc/stem
35
1Cr13
1Cr18Ni9Ti
1Cr18Ni12Mo2Ti
00cr18Ni10
00Cr17Ni14Mo2
3
lined/seat
PTFE(F4),FEP(F46),PFA
4
diagram
FEP(F46),PFA,EPDM
5
yoke
WCB
CF8
CF8
6
Stem nut
ZCuAI10Fe3
ZCuAI10Fe3
ZCuAI10Fe3
7
bolt
35
1Cr17Ni2
1Cr18Ni9Ti
8
nut
45
0Cr18Ni9
0Cr18Ni9
9
handwheel
WCB
WCB
WCB
Main external and connection dimensions(mm)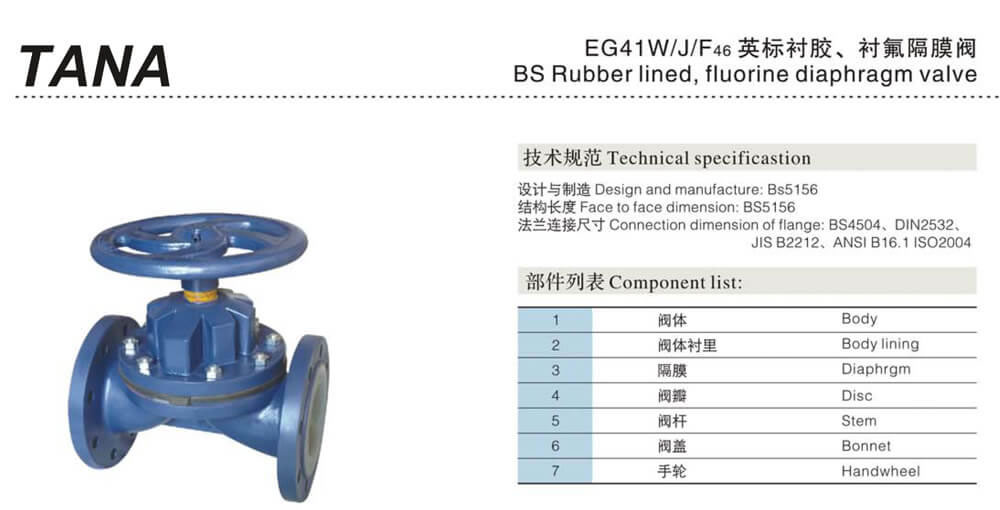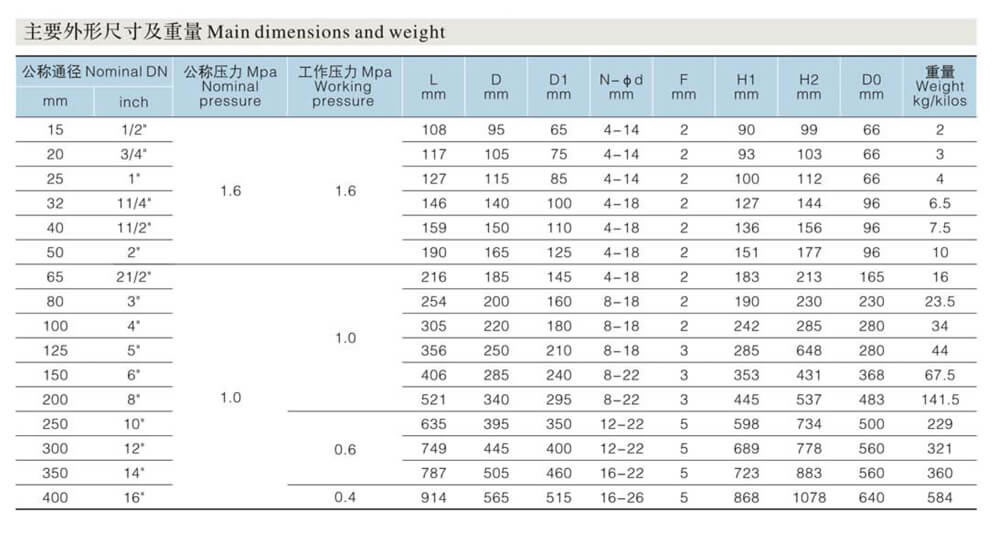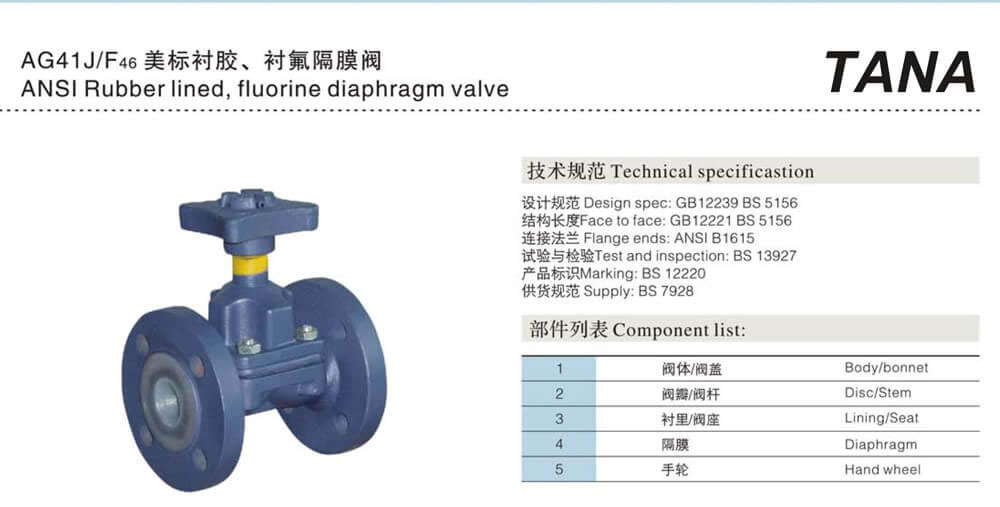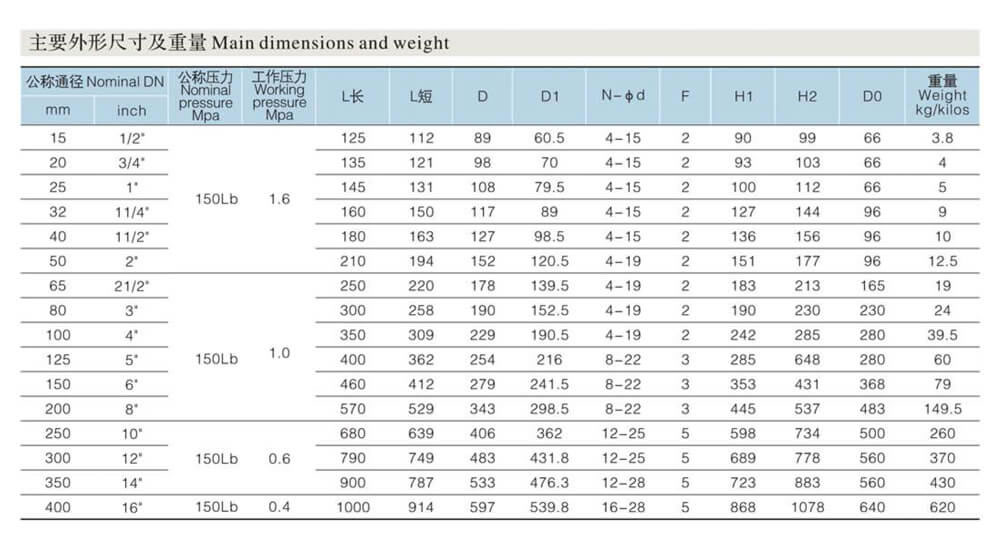 To know more details, please download catalogue or contact with us