Features
The compact overall structure
Rapid act,huge thrust,little friction
The effective area of 280~1600 cm2 can be chosen.
The gas source range(spring range)of 0.14~0.34 Mpa can be selected.
The built-in spring is replaced to change the scope of work of the gas source.
The standard film cover is the plastic coated steel plate,or the optional can be stainless steel
The stem can be connected by screw clamping.
The clear hand wheel mechanism can be chose,choosing the maximum and minimum travel mechanical limit.
The maximum supply pressure is 0.6Mpa,and it can continuously work under the temperature of -40~120.
Specifications:
Storke: 16mm-120mm
Flange end:ISO5211 DIN337 or MFG
Air pressure:0.2Bar-5Bar
Work temperature :Normal temperature type:-20℃-80℃High temperature type:-20℃-160℃Low temperature type:-40℃-80℃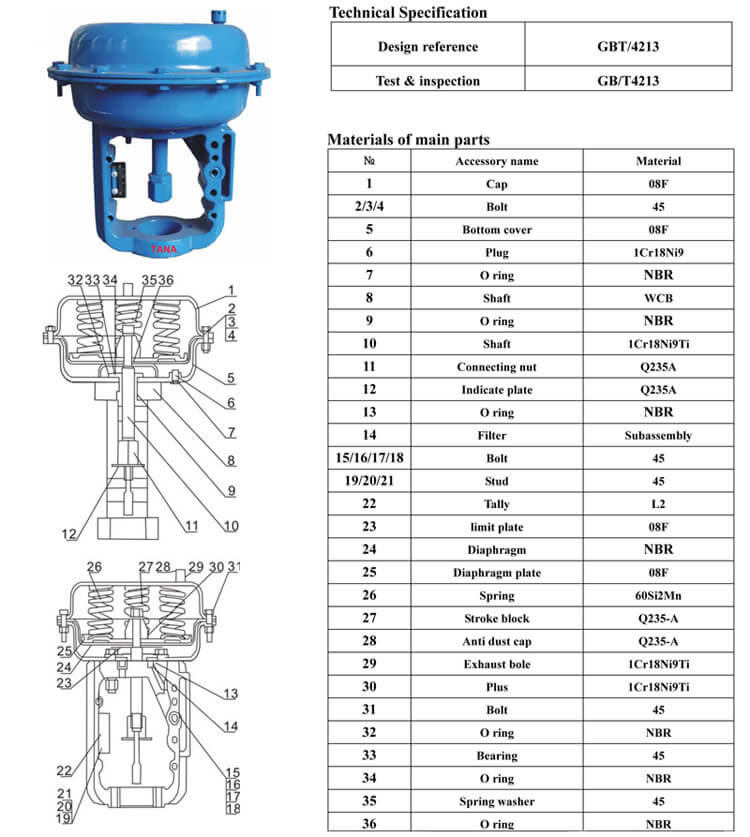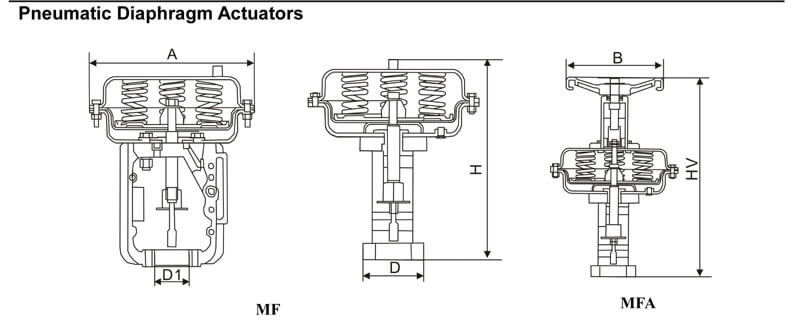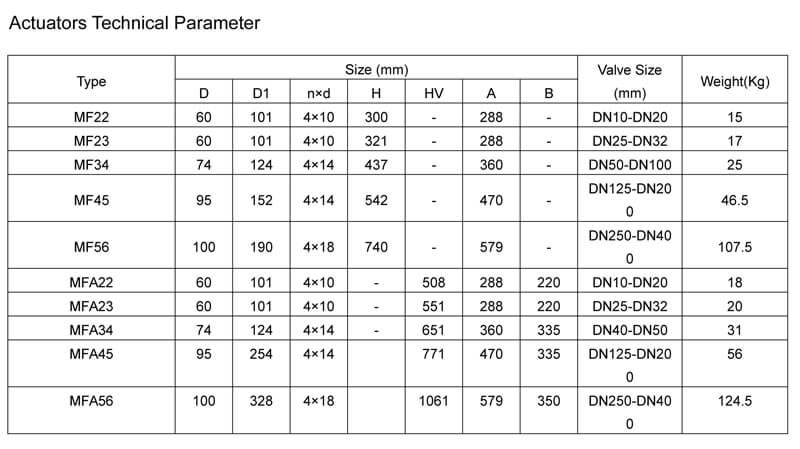 Please specify the following when order:
Actuator model(specification type of action quantity of spring )
Air supply
Travel/stroke
With/without hand wheel (top mounted)
Accessories (with/without positioner, air regulater)
Special requirement
Wenzhou Topnotch Machine Co.,Ltd is a professional leader China pneumatic diaphragm control actuator,globe type pneumatic diaphragm control valve,pneumatic diaphragm control valve,Globe type control valve,2 way diaphragm control valve,pressure control valve manufacturer with high quality and low price.Welcome to contact us!