DIN cast steel globe valve features
Bolted bonnet
Pressure seal bonnet
Thread or welded bonnet
Casted steel
Flat, parabolic or spheric seat
Welded or replaceable seats
"Y" design or stranght pattern
Cryogenic design with extended bonnet
Stop check design available
Soft seat design available
DIN cast steel globe valve specifications
Technical Specifications:
Design Standard: DIN 3356 / EN 13709
Face To Face: DIN3202 / EN 558-1
Flange ends: DIN2543-2545 / EN 1092-1
Test & Inspection: DIN 3230 / EN 12266
Size range: DN15-DN400
Pressure: PN16-PN63
Temperaute: ≤ 425℃
Materials: 1.0619+N(GS-C25), 1.4308(CF8), 1.4408(CF8M)
Application: Industry, powerstations, flue gas purification plant, processing technology, gas supply, vapour facilities.
Fig No: DJ41H-16C
DIN globe valve Technical Drawing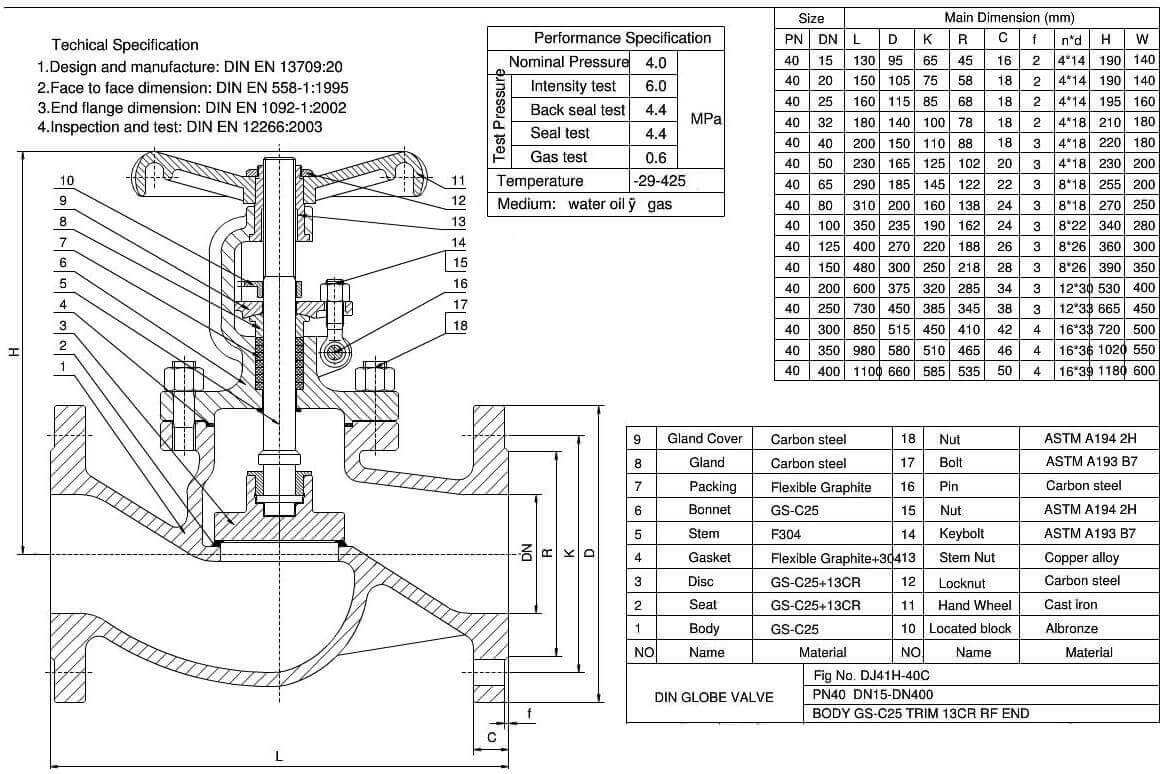 For more details, please download the catalogue for reference or contact with us.
Wenzhou Topnotch Machine Co.,Ltd is a professional leader China DIN cast steel globe valve,cast steel globe valve,DIN globe valve,globe valve PN16,globe valve pn25,F4 globe valve manufacturer with high quality and low price.Welcome to contact us!