DF/SND Series Intellectualized Multi-turn Electric Actuator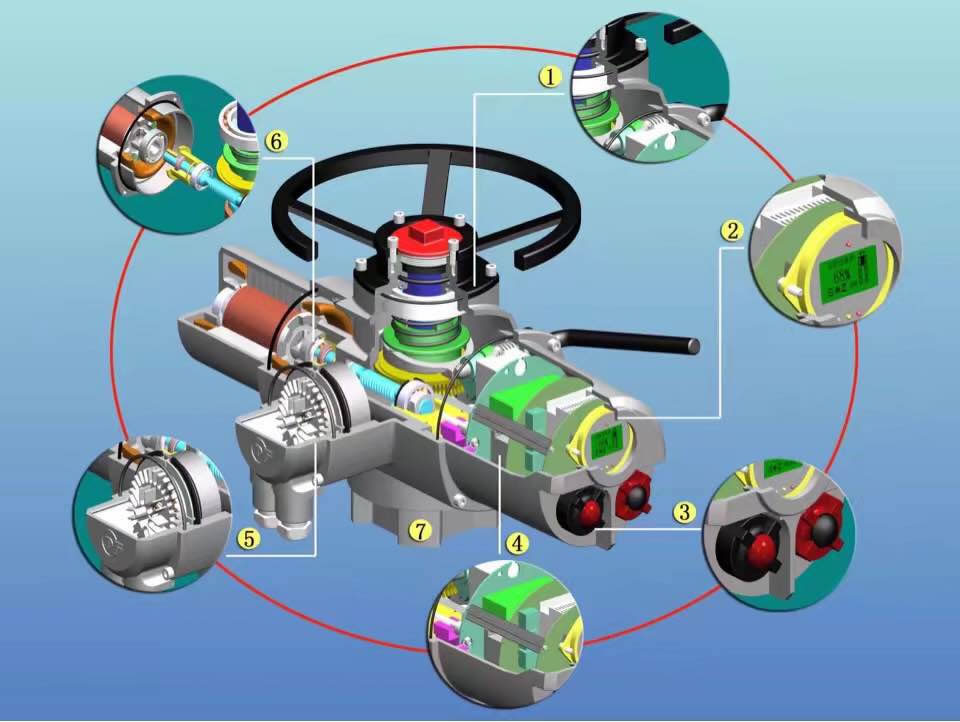 Features:

Non-intrusive design is audio-visual and easy to adjust.
Measurement of position and torque is accurate and reliable.
Provided with speed-changeable and slow closing functions
Comprehensive data recording
Self-diagnostic and self-adapting functions
Automatic phase-rotation-corrective function
Trouble-diagnostic function in operation
Functions of network transmission
Overheat-protection for electric motor
Transient reverse protection
Capable to carry out valve closing at high speed
Capable to compensate valve seating at high temperature
Enclosure protection of IP68 (4 meter below water surface for 68 hours)
Provided with two series products of normal model and flame-proof model
Small in size, light in weight and extensive in speed range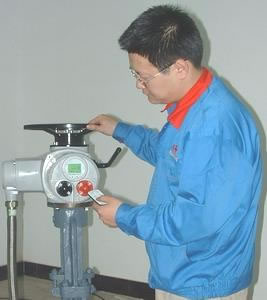 Main Technical Parameters:

Power supply: 380 V, 50 Hz ; Optional: 380~660 V, 50 or 60 Hz, specified when ordering
Service environment

Environmental temperature: -20~60℃; Optional: -40~ +70℃
Relative humidity: ≤90% (+25℃)
Enclosure protection: IP68 (4 meter below water surface for 68 hours)
Flameproof specification: Exd Ι, ExdibⅡBT4 and ExdibⅡCT4. The ExdibⅡCT4 is for special order.
Flameproof mark:Exd Ι,ExdibⅡBT4 and ExdibⅡCT4,for hazardous zone with Class ⅡB ~ⅡC explosive gases of temperature groups T1~T4.

The motor is of short time duty. Rated operating time is 15 min. Insulation:Class F

Represention of Type:

For more details, please download the catalogue for reference or contact with us.