V port ball valve Description
The segmented ball valve,also named V Type Cut-Off Valve.It is quarter-turn control valve,which is designed with a special V shape notch. This provides strong shear force and precise flow control.So,V type ball valve is especially suitable for medium which contains fiber or solid particles.
Valve Body Integrated body design ensures smooth flow, easy assembly and smaller shell leakage possibility.
Both wafer and flange connection are available.
Closure member:Specially designed V-notch ball provides strong cutting stress and tight sealing.
Ball&Seat Hard chromium plated, nitrigen Treatment, and HCOF treatments are all available for the ball surface treatment, improving hardness, abrasion resistance, fatigue resistance, corrosion resistance and performance under high temperature.
Seat:Metal, RTFE or Devlon are available for seat options.
Segment V port ball valve Features:
The V type disc assures smooth and accurate throttling actions on a wide range of applications ,such as paper pulp With the pneumatic actuator and positioner,the valve can provides automatic control for flow,temperature,pressure
Blow-out Proof Stem
ISO Integral Mounting Flange
Anti-Static Construction
Fugitive Emission Control Device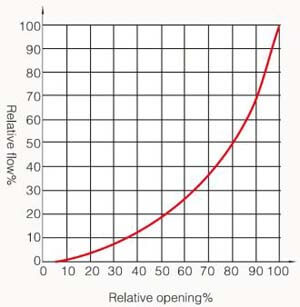 Segment V port Ball Valve technical parameter
Sizes:
DN 25~250mm NPS 1"-10" wafer type
DN 25~500mm NPS 1"-20" flanged type
Pressure Rating:
PN 10/16/25/40/63
ANSI 150/300/600
Actuator :
Handle/Worm Gear
Pneumatic/Electric
Body Material: A216WCB,A352LCB,LCC,A351CF8,CF8M,CF3,CF3M,A890 4A,A890 5A,A890 6A, HastelloyA,Hastelloy B,Hastelloy C,20 Alloy
Disc&Ball: A182 F304+Hcr/SFNI/Tungsten Carbide(WC)/Chromium Carbide
Seat Material: Soft seal: 304/316+Devlon
Metal seal:304/316+STL
Standard flange connection:ASME B16.5 (class 150);EN1092-1:2001
Seal level:
Metal Seat: Class IV per IEC 60534-4 /ANSI/ FCI 70-2
Soft Seat:Class VI per IEC 60534-4 / ANSI / FCI 70-2
Temperature:-29°C~+500°C
Application:Oil,Chemical,Petrochemical,Metallurgical,Light industry,Refinery,Power station,Food,Pharmaceutical,Paper making,Mining etc.
Main tag:150lb,300lb,600lb,800lb v port ball valve, v pattern ball valve.
Structure for different metal seat and soft seat.

V type ball valve main materials list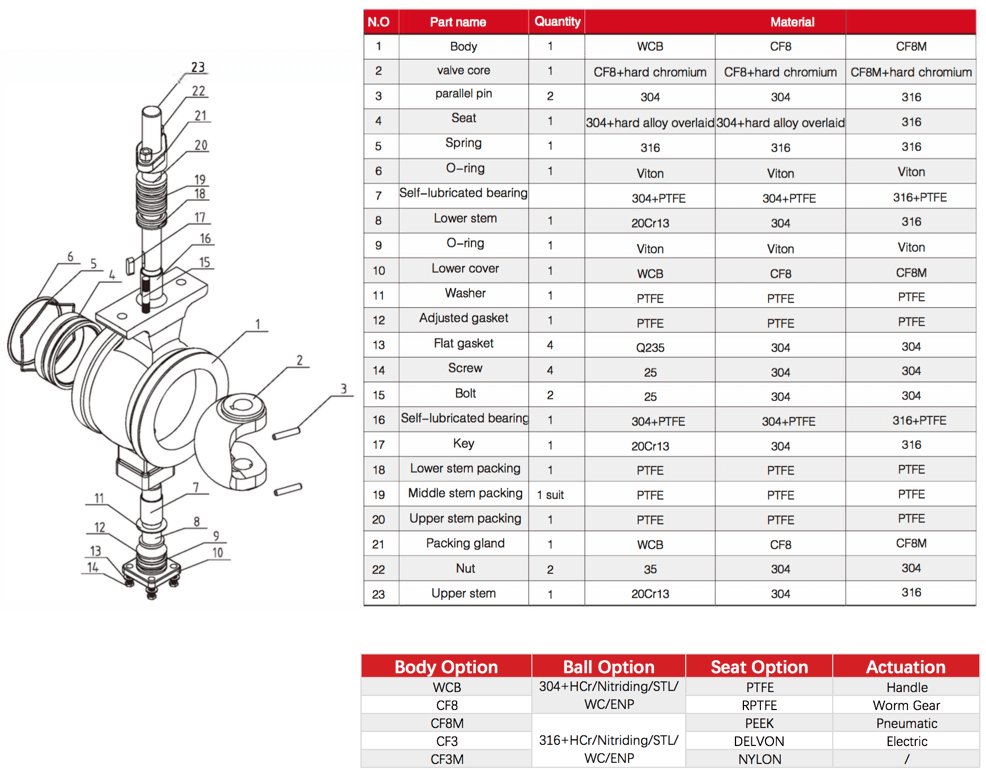 Pneumatic V Type Segment Ball Valve:
Pneumatic Accessories:
Actuator and Accessries:Pneumatic:Double Acting,Single Acting Pneumatic Actuator.Electric Actuator:Explosive-Proof,Non-Explosive Proof.
Solenoid: (FESTO,AirTAC,HERION,ASCO,UNIWO,SMC),or up on customer request.
Positioner:(YTC,ABB, SIEMENS,AZBIL)or up on customer request.
Limit Switch(OUMRON,FESTO,IFM,P+F).
Open-Close Position indicator
Filters
Wenzhou Topnotch Machine Co.,Ltd is a professional leader China Segment V Port Ball Valve,wafer type V port ball valve,Double acting V port ball valve,Electric V port segment ball valve,flanged V port ball valve,Segment ball valve manufacturer with high quality and low price.Welcome to contact us!