2 piece flanged floating ball valve with mounting pad
Product features:
Cast Stainless Steel material
Solid Stainless Steel Ball
Blow-out Proof Stainless Steel Stem
Reinforced PTFE Seats
Full Opening for Unrestricted Flow
Lockable in Full Open or Closed Positions
API 607 Fire Safe Design available
Mounting Pad for Easy Actuation
Adjustable Length/Removable Handles to fit into areas of limited space
Handle with locking device is option
Certified to meet the requirements of different markets.
Technical Specifications:
Design & Manufacture standard: API 6D, API 608, BS 5351/DIN3357/JIS B2071
Pressure & Temperature standard: ASME B16.34/DIN3230
Face to face dimension standard: ASME B16.10/DIN3202/JIS B2002
Flange standard: ASME B16.5, ASME B16.47/DIN2543-2545-2501/JIS B2220
Test & Inspect standard: API 598, API 6D/DIN2401/JIS B2003.
Material and dimensions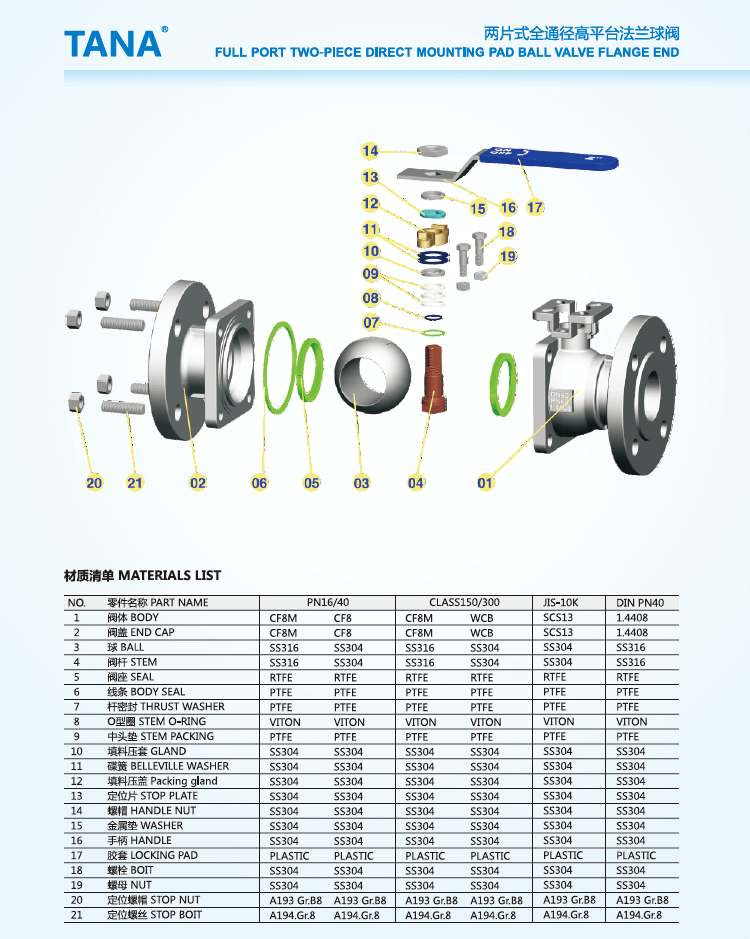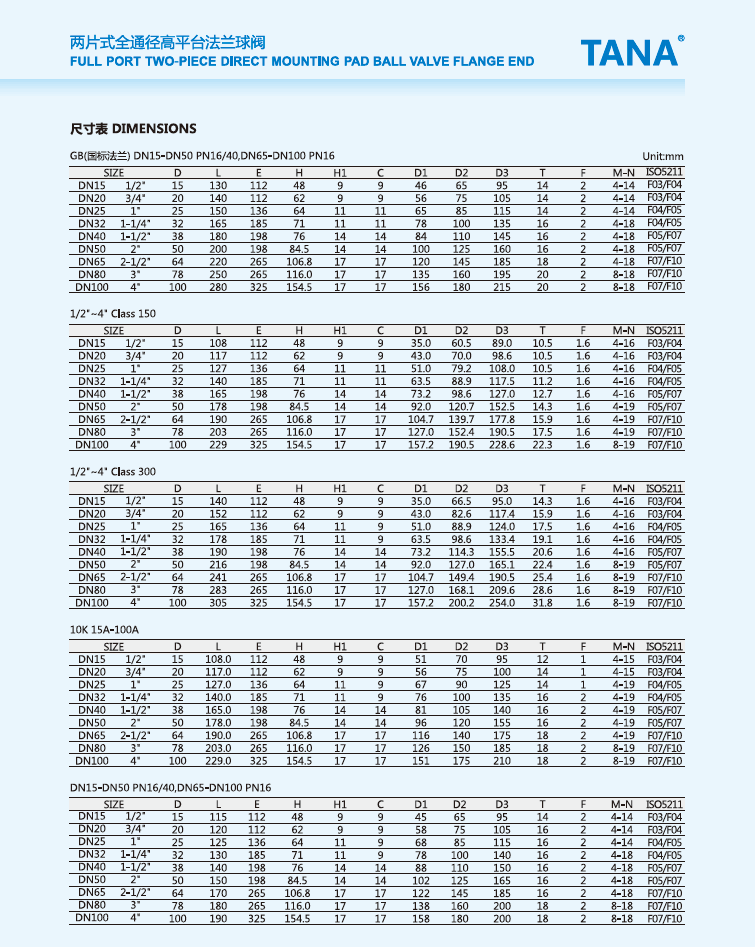 Wenzhou Topnotch Machine Co.,Ltd is a professional leader China 2 piece flanged floating ball valve with ISO 5211 mounting pad,2 piece floating ball valve,2 piece flanged ball valve,2 piece floating ball valve with mounting pad,2 piece WCB floating ball valve,2pc stainless steel floating ball valve manufacturer with high quality and low price.Welcome to contact us!